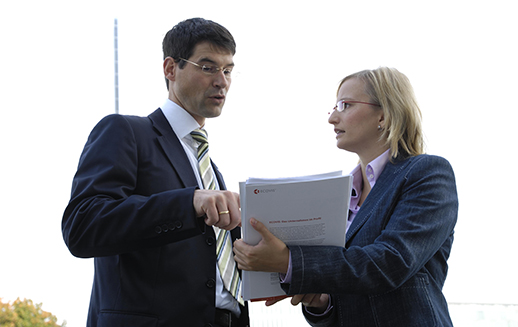 Personality
We want to hear from bright, intelligent people who want to join our accounting team. We want people who will enjoy supporting our clients with the knowledge they have acquired. You will be someone we like and you will like us. We believe strongly in sharing knowledge internally and passing that knowledge on to our clients. You will want to do this. You will be proactive, full of energy and fun to work with; in short you will fit our internal culture. You will be a qualified accountant with an impressive education and exam record.
Role
To work with and reporting into a team of managers, you will have a client facing role, working in on-site teams. You should be technically proficient and have a strong experience in using computer and professional software. Your previous experience with companies/groups with a significant turnover is an asset.
You will be in control of your own progression and opportunities for added responsibility will come quickly to those who show they are ready. You will have exposure to the Partners of the firm and will be surprised at the level of responsibility accorded to you.
We are looking for someone who has strong team and work ethos. You will be closely mentored by a senior member of the team and as you progress you will be expected to mentor and train other trainees that join the team. You will be able to confidently influence the behavior of others and have the ability to see through a piece of work from start to finish, while taking into account your efforts and the contribution of each team member.
Our Clients
We are trusted by a wide range of clients ranging from owner managed businesses to multi-national companies, and we have developed strong working relationships with our clients. We need a good communicator who identify with the issues and ambitions of our clients.
If you feel that you are the one we need, please apply to this job offer by sending your resume to the email address office@ecovis.ro. Only selected candidates will be contacted in order to sustain a professional knowledge test as a first stage of the interview.
Validity of the announcement: permanent.